Music for Films
On this page you'll find 2 players filled with instrumental music and 1 with vocal songs.
All in a high MP3 quality.
Eclectic recordings through the years, with a band, live, or home-made with midi, samples & soundscapes. The main instruments always are strings! Acoustic & electric guitars, bass, violins & exotic instruments like l'ud, saz or banjo.
Most compositions are in a 4/4 beat but 3/4, 5/4, 6/8, 7/8, 9/8 & 11/8 beats will appear too.
Eclectic: various styles & sounds melting together; roots, world, rock, funk, ballads, oriental, folk, crossover, jazz, ambient, classic, psychedelic, .... In other words contemporary.
All music is written by Peter-Paul Kleijwegt. 'Lonely Dog' is written with Jos van den Dungen, 'the MindFuck' & 'Among Stars' with Jules de Vlam.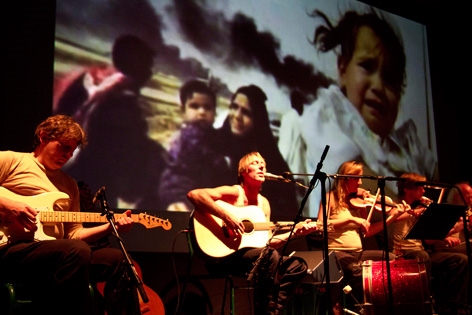 All tracks are free to download but protected by Buma/Stemra Holland, so when used in films, documentaries, games, commercials, radio, tv or internet you will be obligated to report the use of any material. Please
contact
me if so! Compositions on demand are also feasible.
80% of the instrumental material is also available with saucy vocals and ambiguous lyrics.
100% in aif or wav format.
Direct links to soundcloud players:
Instrumental Music for Films & Docs
https://soundcloud.com/ppproductions/sets/instrumental-music-for-films
Meditative Oriental & Natural Soundscapes
https://soundcloud.com/ppproductions/sets/meditative-soundscapes

Eclectic Cooperations
https://soundcloud.com/ppproductions/sets/music-vocals-for-films