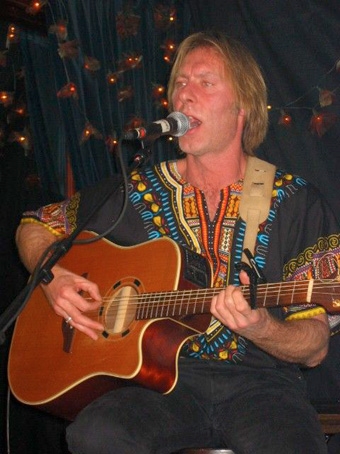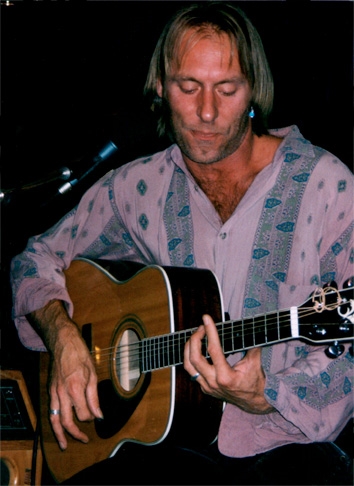 PP Solo
Singer-songwriter
Peter-Paul Kleijwegt has been active as an initiator, writer, singer, guitarist, and album-producer in bands and projects for over
25 years
. He also worked as a promotor, technician and producer for various stages, festivals, clubs and orchestras. In 2009 he released a
solo album
as herald for a multidisciplinary project at wich he wrote songs inspired by paintings from Jheronimus Bosch.
It carries the titel 'sweet&sour, straight&strange, solo stuff'. PP's motivation and inspiration to do it all by himself this time is made clear inside the cover: '' These songs are all written straight from the heart and sung, played and arranged from the gut, direct, with self-mockery, humor and fun. No long-term recording sessions, well thought-out strategies or endless perfectionism. Only one vision: to renew myself and be totally free of general opinions about music. Diversity is what I always liked in music and especially on albums.
So there I am, ambiguous in words and eclectic in sound
. Enjoy ! ''
In 2010 he performed with El Bosco Orchestra wich resulted in a live dvd in 2011. His YouTube channel shows some exeptional multidisciplinary live moments.
Live @ Home
PP Solo, sometimes uses effects, loops and footstomp but stays an
authentic troubadour
. Uplifting and melancholic songs in various styles are mainly sung in English, but Dutch, French, Spanish and even Swahili lyrics can be heared too!
Also to be
booked
as a duo with Jos van den Dungen on violin, accordeon and charanga.
Live @ national Radio & TV