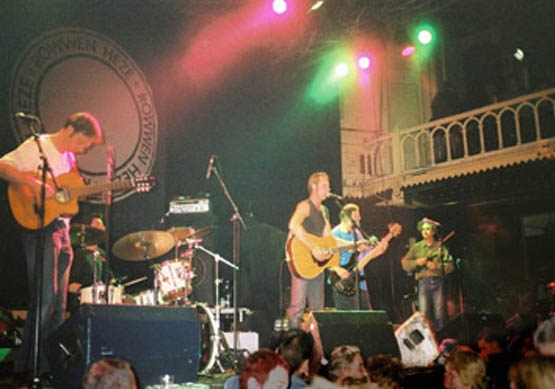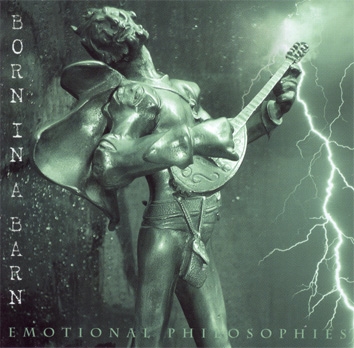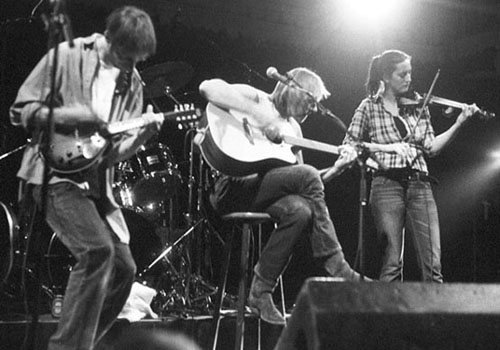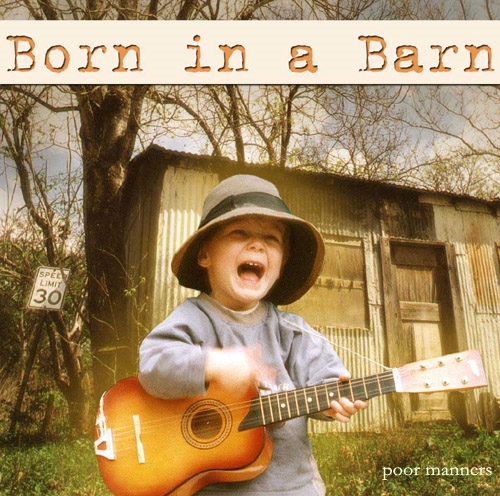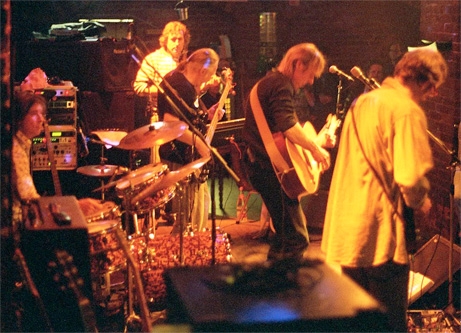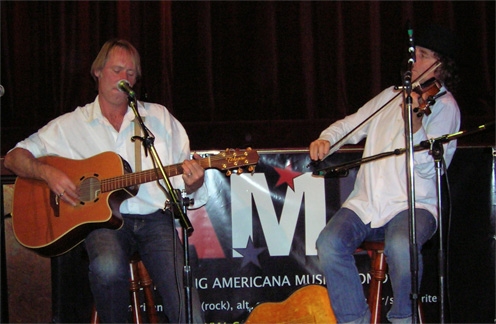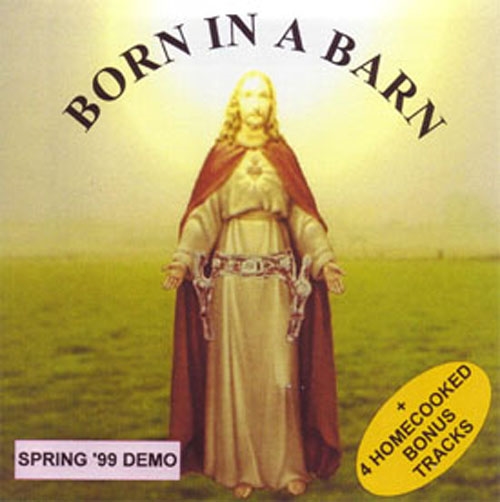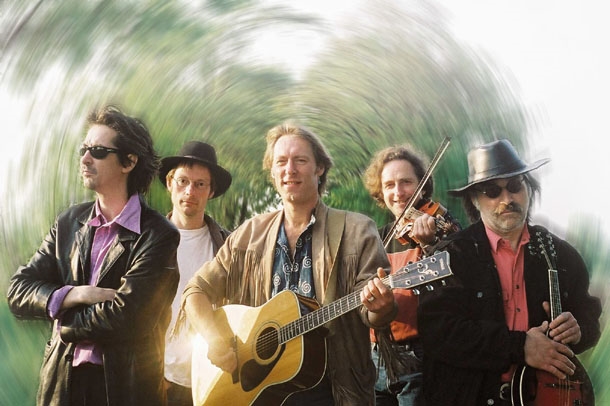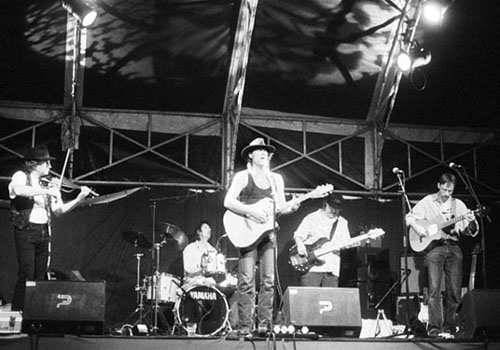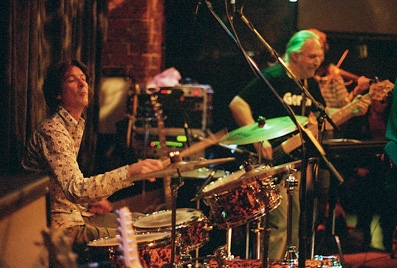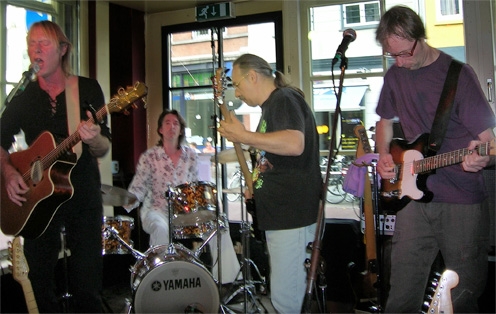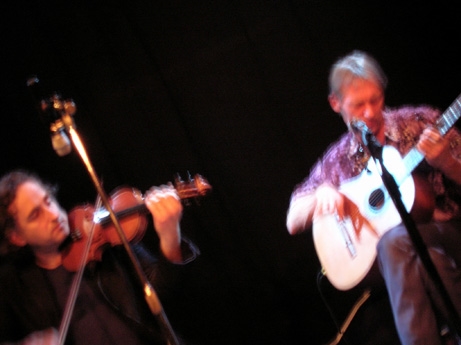 Born in a Barn
Singer-songwriter Peter-Paul Kleijwegt (1961 the Netherlands) started playing in rock, soul, funk and jazzbands in his twenties. Being a music lover, it felt as a natural development, to write and perform for different kind of music styles. A more basic
roots
band named Born in a Barn was formed in 1998. Since then 4 albums were released. Digital downloads:
Born in a Barn did over 300 gigs through the years and is to be
booked
as a duo, trio, 4-tet or 5-tet.
Live compilation
These
pressqoutes
tell the tale:
Heaven
''I must say that Born in a Barn, with their
3rd album
'
Emotional Philosophies
', is not just getting better and better but the band can easily measure up with all overseas releases. In fact this cd is one of the best Dutch productions I've heard in a long time in perticulair because of the compositions, arrangements and stringhandling.
Rootsville.be
'' ... because with this magnificent album 'emotional philosophies' our friends will undoubtedly write history. It seems that the ultimate moment has arrived to put this band once and for all in the americana/roots charts, the 15 originals written by PP Kleijwegt are excellent proof. ... a compulsary purchase for every roots / americana / folk / Alt. country fan. ''
Musicfrom.nl
'' Every song is an exclusive story from a book you won't put aside easily. This 5-piece band is not afraid to do unexpected things and shows not to be narrow minded at all. ... Born in a Barn has excelled itself with beautiful compositions in a well balanced variety of subdued and heavy songs. Pure and rich, sometimes pursuing adventurous rhythms and melodies, performed on an array of instruments. Songs built around honest and poetic lyrics telling an engaged mans search for truth and inner peace. High quality lyrics, that go beyond 'I love you so', on a very nice album. ... these guys deserve a bigger audience! ''
MazzMusikaS
'' Strong melodies, great arrangements and true to life lyrics. Very self-critical, soul-surching, lost loves and an engaged view on this world. The sound is beautifully crisp. A surprising album "
Revolver
'' On this album the compositions and arrangments are very authentic and varied. The musicians show great musical skills and the traditional instruments as violin, lapsteel, mandoline and of course guitar are tastefull and of a well-balanced variety. ''
Fret
'' This 3rd album sounds very pretentious and perfectionist and there-fore really beautiful ... Especially the violin is very well recorded in PP's Protools homestudio. Poprock.nl Unbelievable that a dutch band can sound so American, I instantly hear a resemblance with The Jayhawks. The production sounds very well and everything is thoughtfully arranged. A clever and there-fore pleasant piece of work wich leaves enough space in between the notes. No redundancy and no egotrips. Brilliant work!
Single 3rd album
Brabant Cultureel
"This
2nd CD
'
Poor Manners
' is without doubt a surprise. Through the outstanding production the music sounds spotless through your speakers and the musicians complement each other extremely well. It all sounds multi-coloured through the use of electric and acoustic guitars, mandolin, mouth organ, violin, accordion, bass, drums and guest-appearances on piano and djembe. This album on which cheerful and melancholic moods interact, is filled with songs wich are 'straight from the heart'."
Muziekwereld NTB
"On this CD everything runs smoothly. It is played with swing, passion & pleasure. The compositions are top and the production too, classy on all fronts. If you're an americana fan you must buy this album." Heaven "High-quality dutch americana. These 'naturals' colour every song with wide variations and the use of different instruments results in a thorough approach of the whole musical spectrum from all the southern United States. Most pleasant are the cheerful songs which spur on to dancing, but also in the more heavy songs the band shows high musical skills and articulacy."
Live-XS
"Sometimes a record can totally surprise you. A remarkable good sound which is very complete, fine compositions with great variety and strong arrangements, the right slide here, mandolin there and the violin somewhere in between." Fret "A sympathic album, this 'Poor Manners'. Uplifting melodies, thrilling variations and an intractable approach of the country-concept make this CD a work that glistens in the somewhat dull country scene. Really magnificent is the mysterious and dark song 'Fidget Father' with it's dramatically performed violin part by Jos van den Dungen. Can't wait for their next album. "
Radiowereld.nl
"What I heard this month is really special. With great pleasure, I became acquainted with 'Poor Manners' from the roots rock formation Born in a Barn. Sometimes tasteful folk and then suddenly robust 'Crazy Horse rock'. It cheerful hops up and down from texmex to honky-tonk and calypso. 'Poor Manners' fascinates and from beginning until the end and keeps on growing to ever greater heights. We are, without doubt, going to hear more from these guys. "
New Folksounds
"And now they sweep the market with 'Poor Manners'. And they should succeed gloriously. The loose and open play-style with subtle and colourful arrangements topped with harmonized vocals open doors to a wide appreciation. Catchy band. Must be very partylike, live. In contrast with above reviewed album, 'Poor Manners' is in perfect balance. Roots Music is the main influence, together with folk, texmex- and rockmusic, a tasteful raw and muffled sound with shots of slide, mandolin and sharp violin riffs. Sometimes the lyrics of singer-songwriter Peter-Paul Kleijwegt is inclined to cliché language (Sucker for Blonds) on the other hand Kleijwegt easily comes up with quite a few songs of international allure."
Rootstown Music
"Musical point of departure is the 70'ties countryrock to which opening song 'Waste of Time' clearly refers; at the basis an energetic acoustic guitar where after the instruments are skilfully expanded with accordion, violin or Spanish guitar to give the countryrock a distinct texmex feel. The slower song 'Fidget Father' seems a resting-point, but soon the gentlemen continue doing the thing they're good at; jolly, dance-able songs involving lots of different instruments. When the guitars turn to a more heavy sound and the (southern) rock component gets bigger, like in 'Crown', the band stays convincing."
Single 2nd album
Quotes
1st album: Popcall
"Good stuff for the music lover. Born in a Barn sounds how a band should sound: full of joy and enthusiasm. ... with Peter-Paul Kleijwegt the band has a convincing singer with a (not too) rugged voice. In the right times there is variety in as well as dynamics as in the choice of instruments."
Musicmaker
"Cajun, Middle of the Road, la-la-la's, Country, Eastern variations, Folk, Neil Young, Black Crowes-licks, all pass by."
Live-XS
"Born in a Barn is an absolute plus for this style of music. Which record-company will get them out of the barn? A compliment for the band that succeeds to jump over the pitfall of the dull Country Music Scene."
New Folksounds
"The result is worth it. Neil Young, the Gourds en the Jayhawks are 'present' in the 13 songs." "I don't know how many samples are made. But it sure is worth while to find and buy an album."
Fret
"Genuine Roots Music with a Country-touch sung with a strong, sometimes high-pitched voice, acoustic guitar and a solid band. The violin arrangements lift the more quiet song ' The Chosen Ones' is up to a higher level of making music."