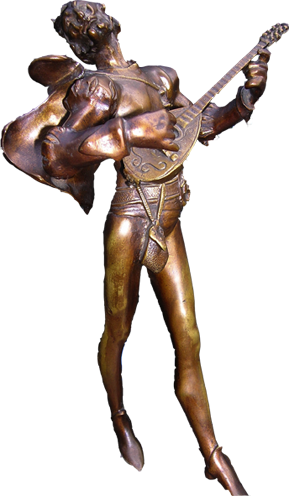 Music, a matter of the heart.
PPProductions, sets out to compose, conduct, organise or support musical activities. Thanks to his ample experience and many contacts, he can mediate or finalise your request, project, stage, festival, party or tour.

Bookings, stage technique, performance, programming, education, publicity, budgetcontrol.

References stages & cultural organisations: Boulevard Theaterfestival 's-Hertogenbosch, Festival Mundial Tilburg, eFFect Festival Vlijmen, DJC Recording 's-Hertogenbosch, Music'sCool 's-Hertogenbosch, Stg Kultoer Tilburg, Mosaique Vivant Eindhoven, Atlantis Alkmaar, Totaalcafe de Boulevard, Cafe Welvaart, de Rode Pimpernel, 't Tolhuis, Laat Maar, a.o.

Discografie:
1993 La Freakienne 'flapdoodle' (bandalbum) 1999 Atlas Orchestra 'live' (producer) 1999 Born in a Barn 'spring 99' (bandalbum) 2002 Born in a Barn 'poor manners' (bandalbum) 2003 the Revival Okapi 'apocalypse' (producent) 2007 Born in a Barn 'emotional philosophies' (bandalbum) 2008 the Revival Okapi 'mbanza longo' (producer) 2009 Born in a Barn 'sweet & sour...' (soloalbum) 2011 El Bosco Orchestra (live dvd) 2014 Music for Films (composer, producer) 2015 Eclectic Coöperations (SoundCloud)

But PP has been & still is a composer & musician 'pur sang' check New Projects for updates
An impression ...


2e impression ..